Yoselin Camargo
Cerritos College

Art statement:

My artwork orbits around the concept of comfort and nostalgia. Living during a global pandemic has changed my life, and I am sure others too. I felt many emotions during these long and lonely days that soon turned into weeks,
months, and years. The song "Song Request" inspired me to create this art piece, thanks to its caring and heartfelt words. During these difficult times, I have found comfort in music that I have never felt before. Music became the outlet that helped me feel loved. It wrapped its arms around me, telling me that it will all certainly pass one day. It became the consolation that no person has ever given me.

Covid 19 left me longing for one specific thing. Going through each day, nostalgia-filled up in my body, thinking of when I'm going to a concert again. The energy from the people around you and the artist on stage creates an atmosphere that can't be replicated anywhere else. My second art piece was inspired by my favorite concert that I've gone to, "BTS Love Yourself: Speak Yourself." I wanted to capture that memory by painting myself holding their lightstick and concert ticket. I am hopeful that the day we are allowed to go to concerts comes soon, but we can sit back and reminisce about the unforgettable times until then.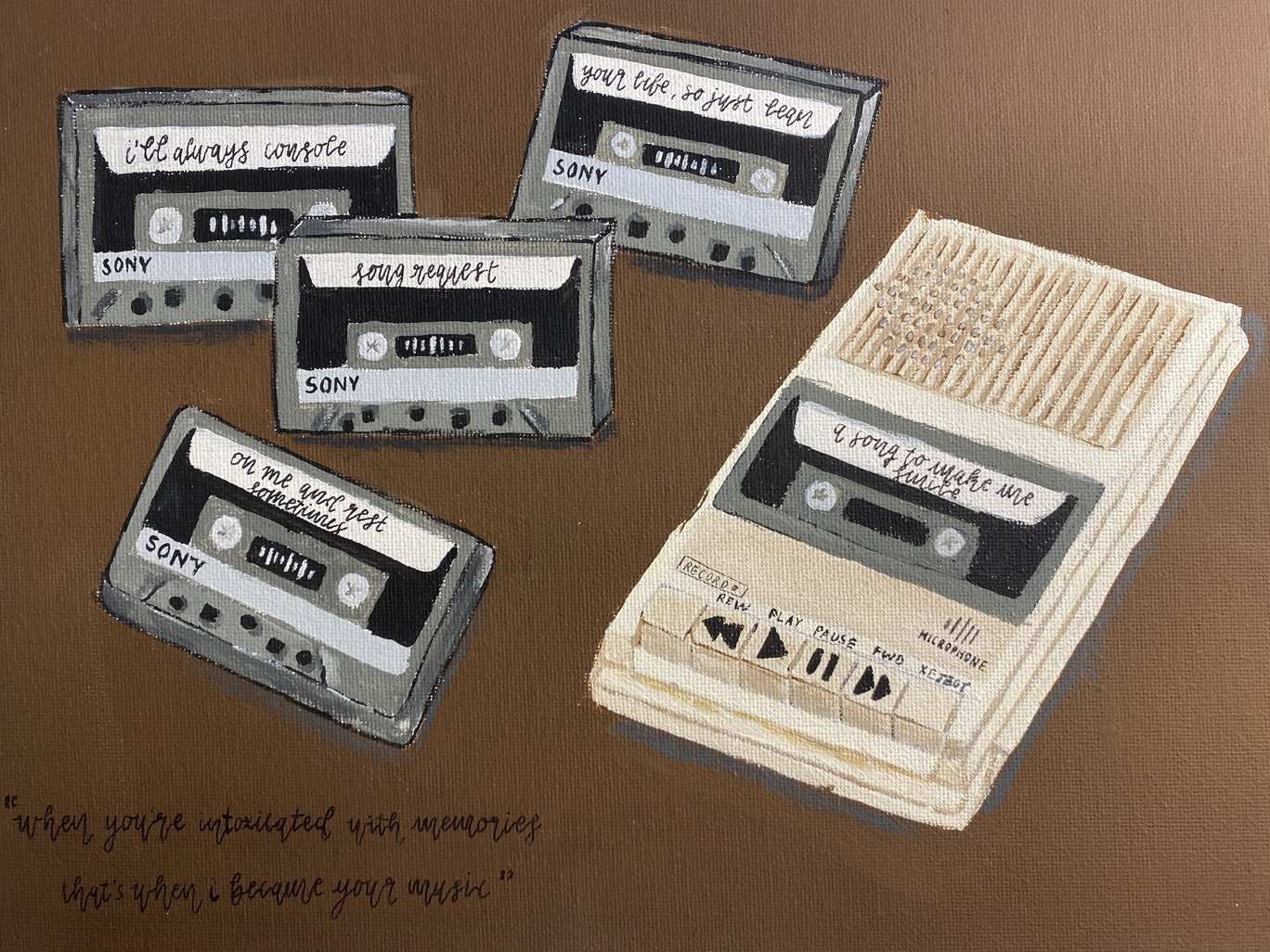 CARGO COLLECTIVE, INC. LOS ANGELES, CALIF. 90039—3414